SWISS STOCK INVESTORS CLUB
SWISS STOCK INVESTORS CLUB
The "SWISS STOCK INVESTORS CLUB " is a California non-profit corporation which gives its members opportunities to invest in SWISS BANK STOCKS. The club makes available several investment programs.
BUY SWISS BANK STOCKS at
"BARGAIN BASEMENT PRICES".
HOW TO BUY SWISS BANK STOCKS ON YOUR OWN:
You can do the following:
1) Buy ADR's (AMERICAN DEPOSITORY RECEIPTS) from, either, BANK OF NEW YORK and/or from J.P. MORGAN/CHASE.
2) Or, form a corporation in Switzerland. Open a Securities Account at any Swiss Securities Brokerage (ie: UBS). Have the Securities Brokerage buy the securities you want to own, then, upon purchase deposit the purchased securities in a SAFEKEEPING ACCOUNT (under the corprations name) at any Swiss bank which has such services. NOTE: ALL AMERICAN CITIZENS are required to report ALL income from foriegn sources and report the existance of any Foreign bank accounts to the IRS (INTERNAL REVENUE SERVICE) on your TAX FILING FORM (1040 form). Failure to comply is a violation of U.S. Law. You will be required to pay SWISS INCOME TAX on all profits. Have your bank provide you with such information.
3) Or you can PARTICIAPTE in the SSIC - SWISS STOCK INVESTORS CLUB (FUNDS). No Minimum Investment . For information and procedure call 323-573-2501 Ask for BEN CAMPBELL - SSIC Director General. With the SSIC we do the research...We make the decisions for you...We select the acquisition target(s)...we acquire the securities...we manage the funds...We take the risks...You reap the rewards...and we pay you " fair and honest dividends when allocated. SSIC is a "MANAGED FUND" similar to a "MUTUAL FUND" . Most securities we acquire and held permanently. Like any "MANAGED FUND" our investments are LONG RANGE with LONG RANGE PLANNING. With us giving thought to tommorrow and to your financial well-being. NO BROKER FEES...NO TRANSFER FEES
SSIC - DIRECT PURCHASE PROCEDURE
Or you can become a MEMBER of the SWISS STOCK INVESTORS CLUB and buy swiss bank stocks using our SSIC DIRECT PURCHASE PROCEDURE. This way you pay NO BROKERAGE FEES, you pay NO TRANSFER FEES. You can buy swiss bank stocks for less than everyone else pays. Buy any public traded swiss bank stock.
NO BROKERAGE FEES....NO TRANSFER FEES....NO SEC FILING REQUIRED
CALL: 323-573-2501
Email: swissbanking@email.com
"Build your portfolio of swiss bank stocks".
The recession can't last for even and when it ends the values and market demand for swiss bank stocks will go back up. And, those who held those stocks will reap the rewards. Possibly becoming a billionaire and a member of the "NEW WORLD ORDER" after the recession ends. Did I just discribe you?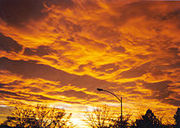 HOW TO PARTICIPATE IN OUR PROGRAMS:
MEMBERSHIP DUES: $5,000
JUST CALL: 323-573-2501
MINIMUM INVESTMENT $10,000,000 to participate in the SWISS VENTURE CAPITAL FUND. There is no MINIMUM to participate in the SWISS BANK FUND.